Replace Slack, Hangouts, Rvyer etc with
your own, private, cloud-based collaboration channels
Modern instant collaboration tools, like Slack, have become a core part of modern team working. They become hubs of an extraordinary amount of business data very quickly. That's why using a public service, where you have no control over that data, is extremely risky.
Rocket.Chat
Rocket.chat is an open source alternative to tools like Slack. It is being used by thousands of businesses to provide Slack-like features on privately managed servers.
Our instant collaboration server is your own, private, cloud-based, Rocket.chat installation coupled with our support, security and backup services. 
With your own installation you can:
Set up as many users as you need to with no additional costs. (within the performance of the server)
Customise the experience for your company
Not worry about inviting customers and partners to join
Implement your own rulesets and bots
Integrate website chat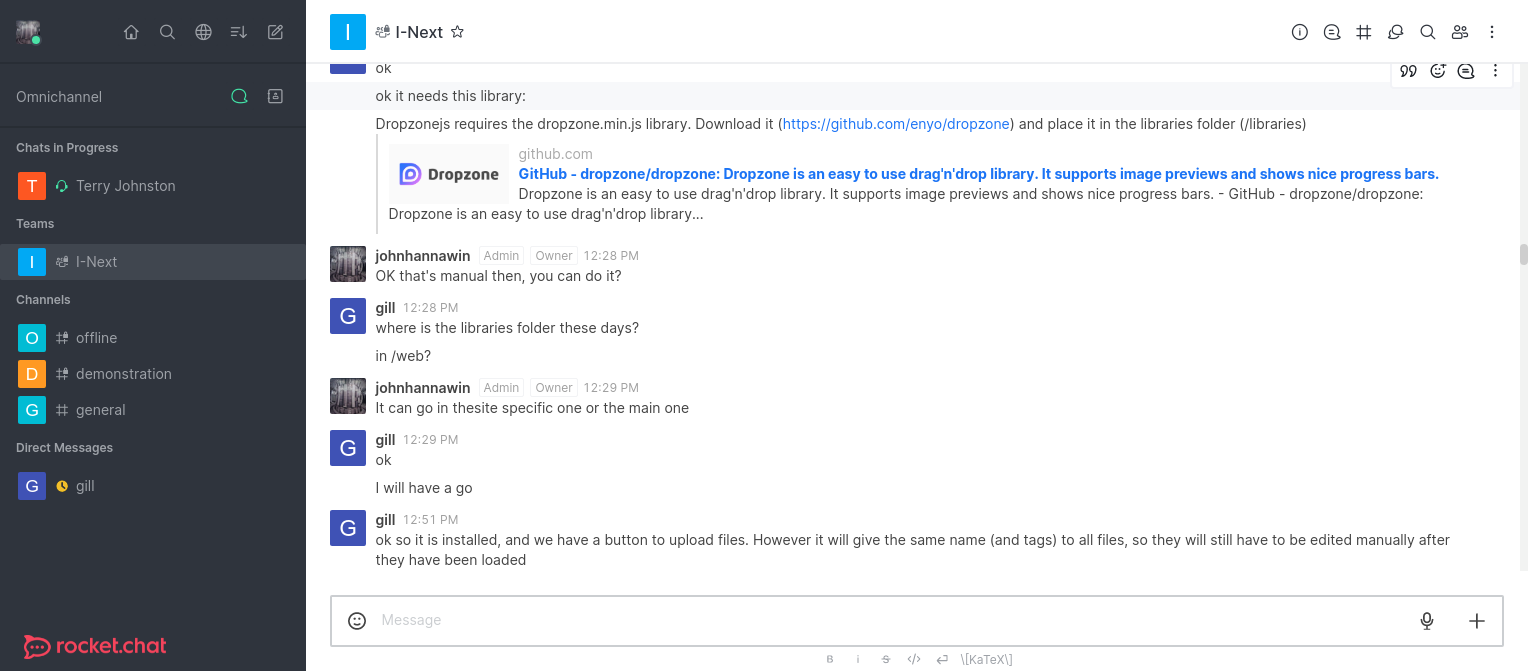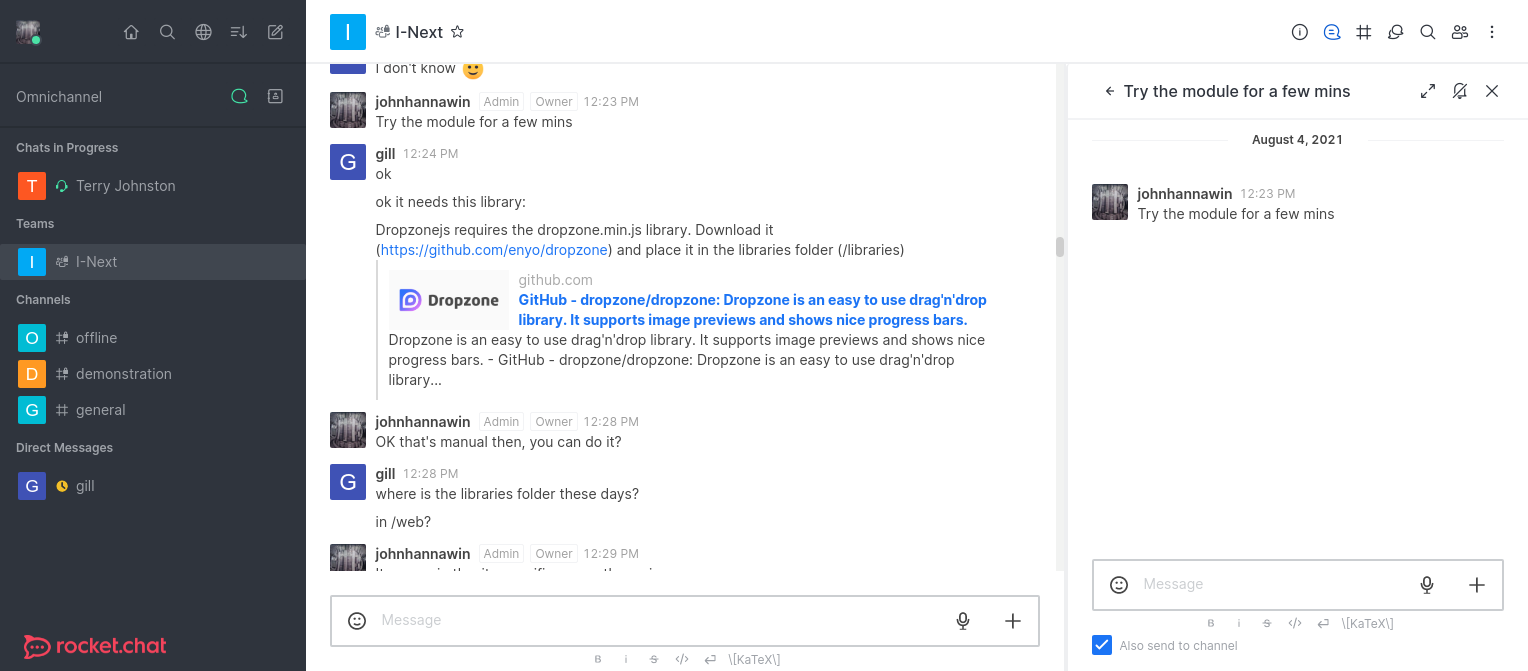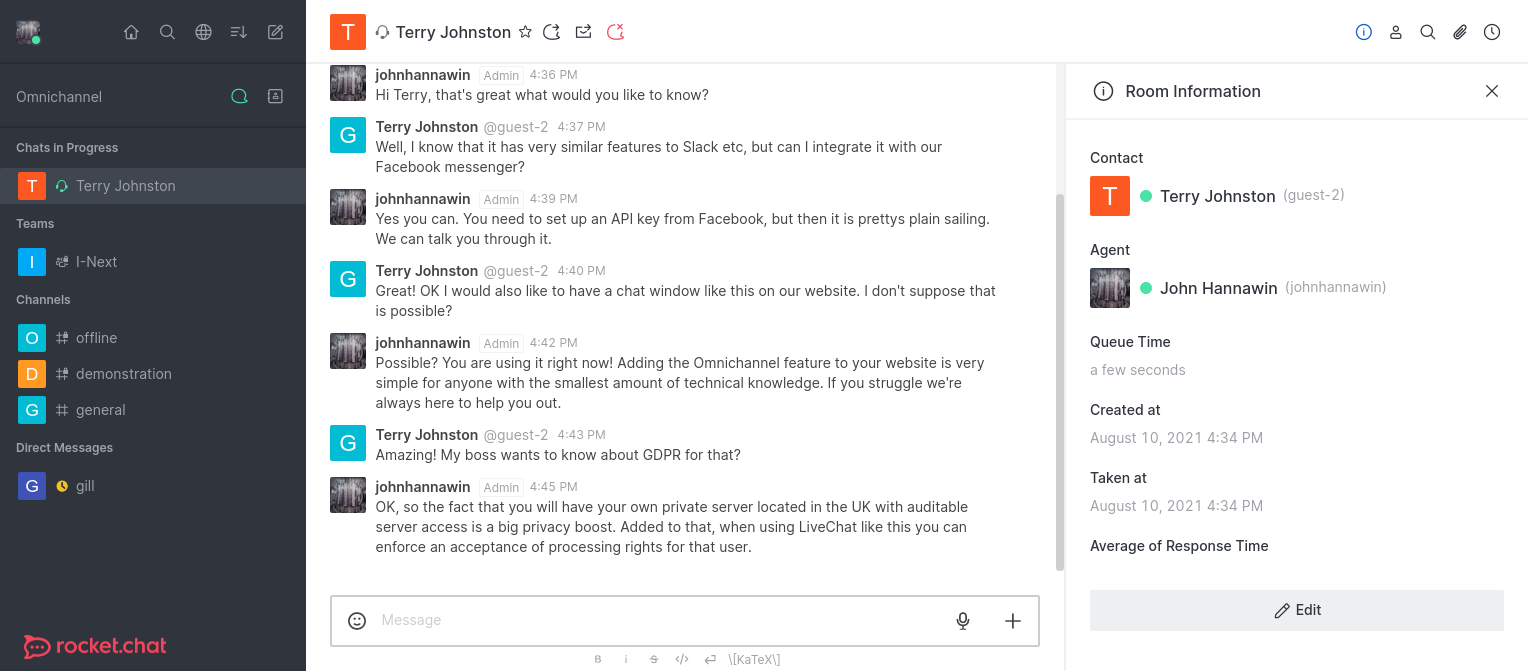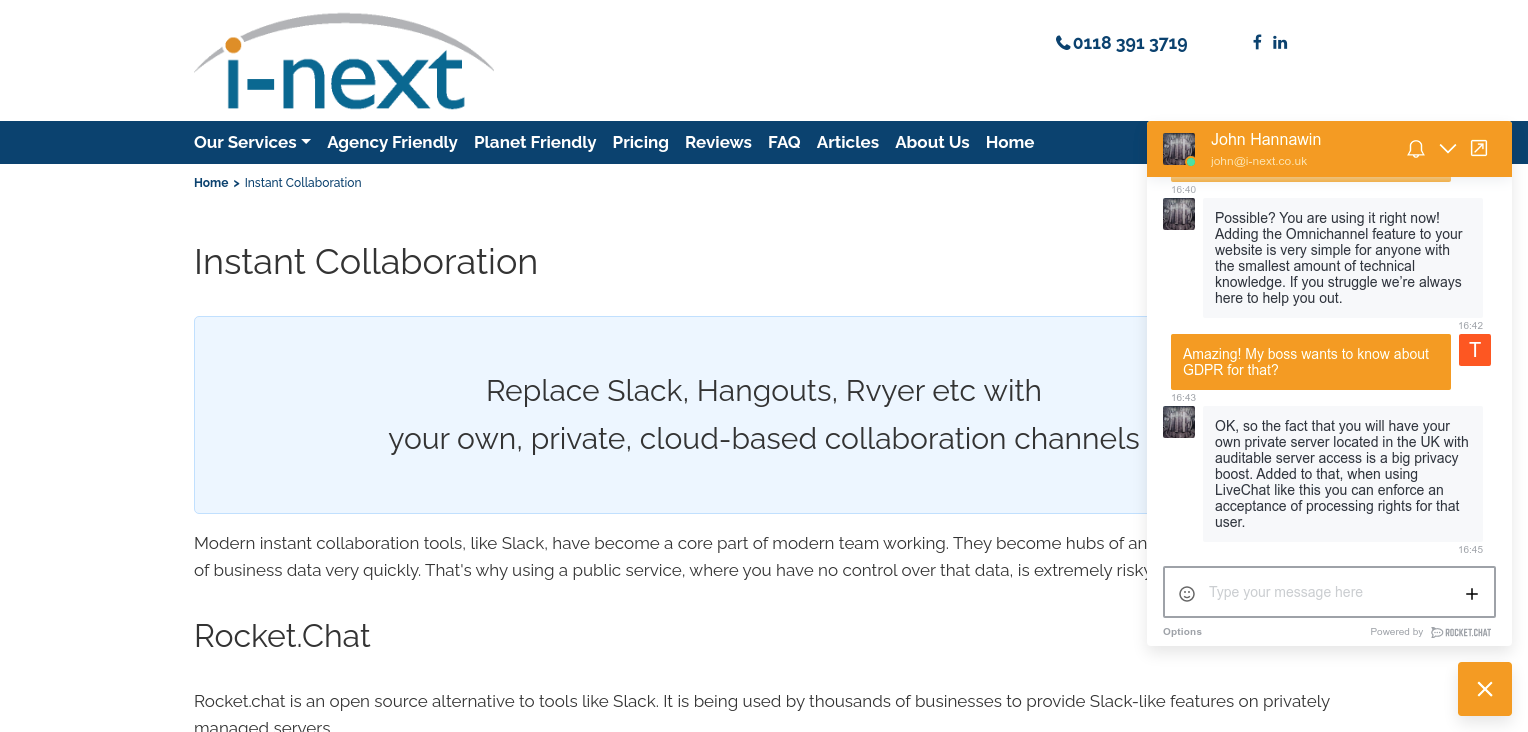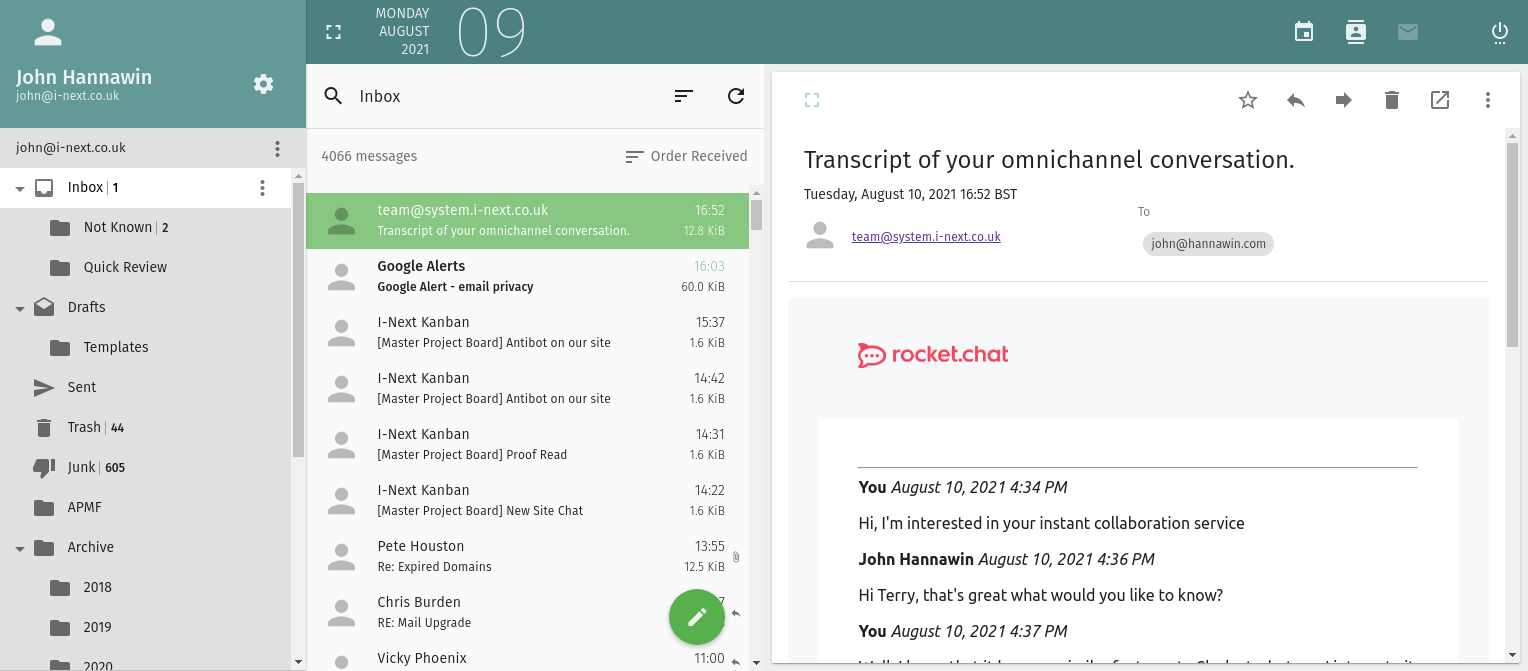 Scaling
We think that our entry-level service can handle between 2 and 200 users. You may be able to accommodate slightly more or slightly less depending upon use patterns. 
Scaling a service up to meet your specific requirements is a straightforward process and is only really limited by your budget.
Privacy
Our instant collaboration services are available on a sole tenancy basis only. That means that your resources, files and conversation history is completely self-contained specifically for your business.
Update
We have developed a process to undertake seamless updates for your service with little or no downtime.
Security
Your service will be secured to our exacting standards.
Backup
A daily, holistic backup of your service will be taken, encrypted, and stored at a secure remote location to ensure that you don't lose any critical business records.
Let Us Get In Touch With You